To create a new rtmp live session, first click on the "Add Session" button in "Live Sessions" page, then fill the required input fields in the form and save it.

After filling the form, you will see your session like this in the list:
If you click on the
button. You should see a pop-up similar to this: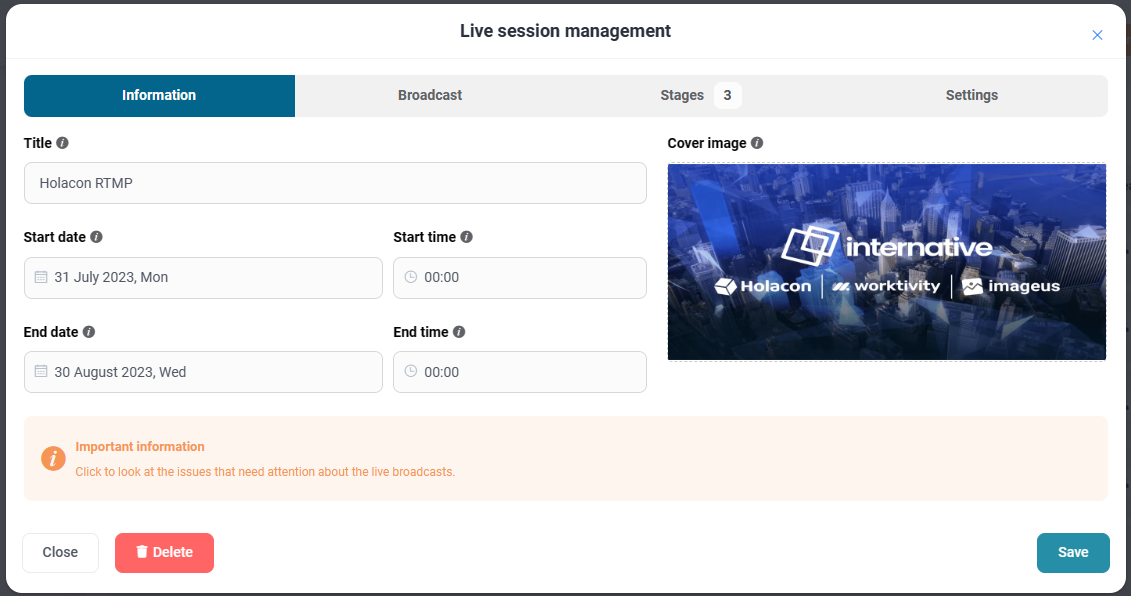 Please select the "Broadcast" tab and copy the given rtmp url. It should be copied to clipboard once clicked on it:



!! Please do not share your STREAMSIGN with others

Once stream url is copied open OBS -> Settings -> Stream
Configurations should be:
Service: Custom...
Server: rtmp://relay.holacon.com/live
Stream Key: STREAMID?sign=STREAMSIGN

Here is an example bellow:

STREAMID and STREAMSIGN are different for each stream created.
Then simply enable the live session from holacon live session settings:
and then you can start streaming from OBS